StarLink installs from ACS
ACS Starlink Installs

Are you looking for a reliable and professional installer for your Starlink satellite internet system? Look no further than ACS!

As a licensed and experienced installation company, ACS has the expertise and equipment to install and set up your Starlink system quickly and efficiently. Our technicians have extensive experience with Starlink and other satellite internet systems, and they are equipped with the latest tools and technology to ensure that your system is installed correctly and working optimally.

With Starlink, you can enjoy high-speed internet that is not limited by terrestrial infrastructure, making it ideal for remote and rural areas where traditional broadband may not be available. With ACS as your installer, you can be confident that your Starlink system will be set up and working properly, so you can start enjoying fast and reliable internet right away.

In addition to Starlink, ACS also offers installation services for other types of internet – WiFi networks and communication systems, so you can trust us to provide you with the best possible solution for your needs. Contact us today to discuss your installation needs and to place your order. We're here to help!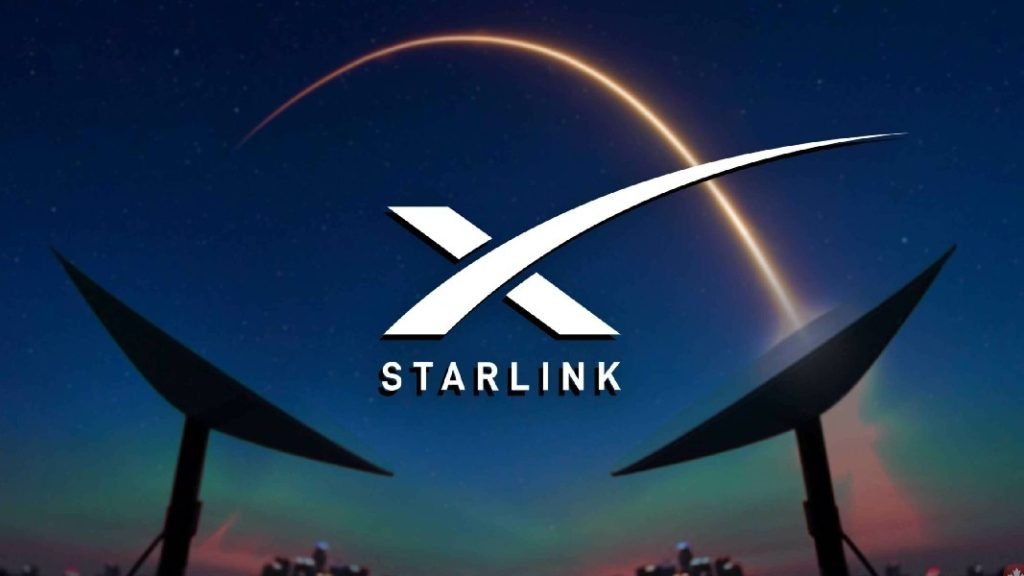 Remote rural to Commercail setups

For rural areas, Starlink offers a unique solution as it does not rely on traditional fiber optic or cable networks, which can be expensive and difficult to deploy in sparsely populated regions. Instead, Starlink uses a network of low-Earth orbit satellites to provide internet access. The setup involves a dish-shaped antenna that communicates with the satellites to provide internet access. This antenna can be installed on the roof of a home or building and does not require a direct line-of-sight to the satellites, making it a viable option in rural areas with trees or other obstructions.

For commercial venues like golf clubs, Starlink can also provide a reliable and fast internet connection, which can be important for hosting events, conducting business, and providing Wi-Fi for customers. The Starlink setup for commercial venues is similar to the setup for rural areas, but the equipment may need to be larger to accommodate the increased number of users.

It is important to note that while Starlink has the potential to provide high-speed internet access to remote and rural areas, it is still a relatively new service and there may be some limitations, such as availability and cost. Additionally, the service may not be suitable for all commercial venues, as the exact requirements may vary depending on the venue's specific needs
State of the Art Services

At ACS, we've teamed up with the foremost authorities in technology to offer you state-of-the-art solutions and cutting-edge advancements in the industry.

Free Consultation

At ACS, we believe that education is crucial in finding the most efficient and cost-effective solutions for your technology needs. Our team will have a comprehensive discussion with you to understand both your current and future requirements, ensuring that we provide you with the best possible solutions.
FAQ's for Starlink
Here are some frequently asked questions (FAQs) about Starlink, a satellite internet service provided by SpaceX:
Q: What is Starlink? A: Starlink is a satellite-based internet service that provides high-speed, low-latency internet to users around the world. It is designed to offer reliable and affordable internet access to rural and remote areas where traditional broadband is not available.
Q: How does Starlink work? A: Starlink uses a network of low-Earth orbit satellites to provide internet access to users on the ground. A user-installed satellite dish and modem are required to receive the internet signal. The satellite dish communicates with the Starlink satellites, which then relay the internet signal to the user's device.
Q: What are the requirements to use Starlink? A: To use Starlink, you will need a clear line of sight to the sky, a Starlink satellite dish and modem, and a power source. The dish must be installed on a clear, flat surface with a clear view of the sky.
Q: What is the cost of Starlink? A: The cost of Starlink is currently $450 for the satellite dish and modem, plus a monthly service fee of $139. This fee covers unlimited data usage, but fair usage policies may apply to heavy users.
Q: What are the speeds offered by Starlink? A: Starlink offers speeds ranging from 50 Mbps to 150 Mbps, with latency of 20 ms to 40 ms. These speeds are significantly faster than traditional satellite internet, and comparable to some terrestrial broadband services.
Q: Is Starlink available in my area? A: Starlink is currently available in limited areas, with service gradually rolling out to new regions. You can check the Starlink website to see if the service is available in your area, or sign up to receive updates on availability.
Q: What is the installation process for Starlink? A: The installation process for Starlink involves the installation of a satellite dish and modem. The dish must be installed on a clear, flat surface with a clear view of the sky. The modem connects to the dish and provides internet access to your devices. Starlink provides detailed instructions and support for the installation process.
Q: Can I use Starlink for gaming or video streaming? A: Yes, Starlink is designed to support gaming and video streaming, with low latency and high speeds. However, the quality of the gaming or streaming experience will depend on a number of factors, including the location, the device being used, and the specific game or video service being used.