Authorised Apple Reseller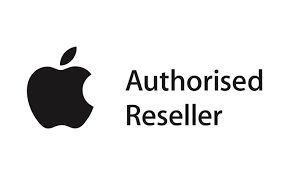 As a certified Apple Authorised Reseller, all Apple products purchased from ACS are brand new and authentic, sourced from official Australian inventory. These products come with standard manufacturer warranties, as offered by Apple.

Why are some Apple products listed as "Pre-Order"?

Pre-Order items are products that are temporarily out of stock, but expected to be dispatched within the specified time frame. When you place a pre-order, your order is placed in line to be shipped as soon as stock becomes available. This allows us to offer the latest Apple technology at competitive prices.

Are the Apple products genuine and sourced from Australia?

Yes, absolutely! We are an authorised Apple Reseller and all of our Apple products are genuine and sourced from official Australian inventory, just like you would find at an Apple store.

Do these products come with warranties?

Yes, all Apple products purchased from Proper are covered by the standard manufacturer warranties offered by Apple.

Why are Apple products cheaper at ACS?

We are able to offer lower prices on Apple products by directly shipping from our official Apple supply partners. We hope that while you enjoy our competitive prices on Apple products, you will also take a look at our other offerings.

We welcome the opportunity to discuss future IT plans with you. Please note that any project work will be charged separately.

Unfortunately, we are unable to list prices online. Please contact us directly for pricing information.